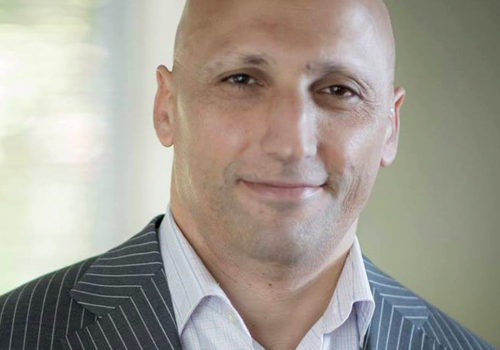 September 14, 2018 – Pro-Israel lobby groups B'nai Brith Canada and the Centre for Israel and Jewish Affairs (CIJA) have once again levied the charge of antisemitism at a Palestinian rights activist in what appears to be an attempt to tarnish his reputation. Their latest target is lawyer and former Green Party Justice Critic Dimitri Lascaris.
Members of Independent Jewish Voices Canada (IJV) and other Jewish social justice activists have worked with Mr. Lascaris for years. We state categorically that the accusation of antisemitism against him is false and irresponsible.
Mr. Lascaris has issued his own response to these charges. We appreciate the clarifications and applaud his rejoinder. The modus operandi of these groups is to seize upon a word or a phrase by an individual, label it a manifestation of Jew-hatred, demand that people and organizations dissociate from the accused, and then repeat the allegations in the hope that the accusations, and not the facts, prevail.
In this case, B'nai Brith and CIJA accused Lascaris of engaging in the age-old trope of "dual loyalties." This hurtful canard suggests that Jews are cosmopolitans who owe no or less allegiance to the countries in which they live. We too are sensitive to such charges. But it is clear from Lascaris' explanation that this is not what was at play.
In a case of political opportunism, not only the Prime Minister, but the leaders of the three other federal opposition parties jumped on the bandwagon by issuing statements condemning Mr. Lascaris. While we appreciate their stated opposition to antisemitism, Canadian politicians must do a better job of discerning when it clearly is and is not.
CIJA and B'nai Brith are intentionally aiming to blur these lines by branding critics of Israeli policies as antisemites. CIJA, for its part, recently announced a national campaign to have government and police adopt a controversial definition of antisemitism that conflates criticism of Israel and Zionism with antisemitism. At the same time, CIJA has displayed its double standard by coming to the defence of a Montreal Parti Quebecois candidate who has come under fire for comments that are blatantly anti-Semitic, Islamophobic and racist against black people.
IJV is among more than 40 Jewish organizations around the world who have recently taken a collective stand against global efforts to equate activism for Palestinian rights and antisemitism. We invite you to read our joint statement here. Please also refer to IJV's statement on antisemitism here.
As white supremacist, misogynistic, Islamophobic and antisemitic movements continue to grow and unfortunately attract more members of Jewish communities, government officials need to be much more careful not to fall into such traps in the future.
Independent Jewish Voices Canada (IJV) is a grassroots organization grounded in Jewish tradition that opposes all forms of racism and advocates for justice and peace for all in Israel-Palestine. IJV has active chapters in cities and on university campuses across the country.