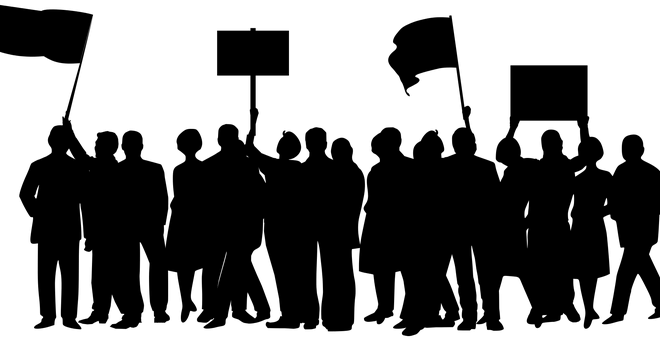 June 26, 2019
Independent Jewish Voices applauds the Canadian Government for yesterday releasing a long-overdue anti-racism strategy. Racism, including antisemitism, is a persistent and growing problem and requires a vigorous response.
We are, however, disappointed to see that the government has included the International Holocaust Remembrance Alliance's (IHRA) working definition of antisemitism in the "Terminology" section of the document. The definition, as included in the "Terminology" section of the government's anti-racism strategy, states:
Antisemitism is a certain perception of Jews, which may be expressed as hatred toward Jews. Rhetorical and physical manifestations of antisemitism are directed toward Jewish or non-Jewish individuals and/or their property, toward Jewish community institutions and religious facilities.
This definition is vague, imprecise and does not draw on the ample, existing scholarship on antisemitism. As such, it will not help identify instances of antisemitism, nor is it useful in educating about or fighting against this form of racism.
Moreover, B'nai Brith Canada, the Centre for Israel and Jewish Affairs (CIJA) and several pro-Israel MPs have claimed victory in their quest to have the IHRA definition adopted in its entirety by the government. Contrary to these claims, the government's anti-racism strategy document did not include the deeply problematic examples that are part of the full IHRA definition, and which are being used to suppress and even criminalize pro-Palestine speech and activism.
It is not at all clear whether the inclusion of the IHRA definition without its examples in the anti-racism strategy indicates that the definition has indeed been officially adopted. Nonetheless, the full definition's examples conflate fundamental criticisms of Israel and/or Zionism with antisemitism — a position IJV strongly rejects. The adoption of the full IHRA definition of antisemitism, including its examples, would pose a serious threat to freedom of expression and academic freedom in Canada.
We urge the Canadian Government to reconsider the use of the IHRA definition in its anti-racism strategy and replace it with a definition more in line with its definitions of anti-black racism and Islamophobia, e.g.:
Antisemitism is hostility, prejudice, defamation or discrimination against Jews, individuals or as a collective, because they are Jews. It includes essentializing Jews by attributing to them characteristics or behaviors that are deemed negative and/or are harmful to non-Jews.
For IJV's full critique of the IHRA's working definition of antisemitism, see "How Not To Fight Antisemitism" at https://www.noihra.ca/resources.html
For media inquiries contact: Judith Muster, IJV Acting National Coordinator, judithm@ijvcanada.org, (647) 570-3924