Corey Balsam – National Coordinator
corey@ijvcanada.org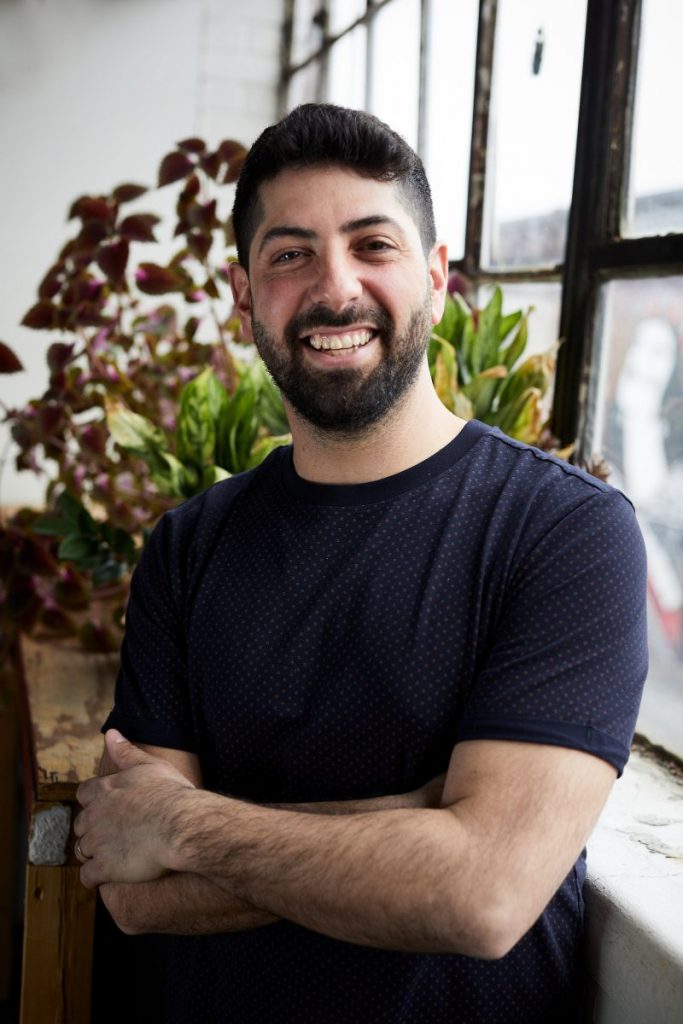 Corey has long been involved in IJV, both out of his hometown of Ottawa and Toronto. He now lives in Montreal after spending nearly four years living in Palestine, working for Oxfam, where he was involved in research, advocacy, and program management.
Based in Ramallah, Corey frequently hosted young Jews following their Birthright trips.
"I felt that it was important for me to act as a bridge for young Jews who were curious but afraid to cross the divide. Visiting me on the other side of the Wall allowed them to see first-hand the human cost of Israel's actions and showed them just how unacceptable the status quo really is. I'm happy to report that it never took long for them to see the light. Several have even become active in the movement."
Corey speaks French, Portuguese, Arabic, Spanish, and some Hebrew. He is experienced in organizational development and outreach to young people and students. He sees the value of drawing on personal stories and Jewish tradition for inspiration in the work we do.
"I see IJV not only as an organization of progressive Jews that support Palestinian rights, but as a space for Jews to develop an alternative Jewish community grounded in principles of true social justice."
We are confident that Corey will help IJV reach new heights in the coming years.
"The tides are shifting. Jews in Canada are reconsidering their support for Israel like never before and need a way to get engaged. This is a perfect time to step up our efforts and expand our base in the fight for a just peace in Israel/Palestine."
Aaron Lakoff – Communications & Media Lead
aaron@ijvcanada.org
Aaron Lakoff is an award-winning independent journalist, media-maker, and community organizer based in Montreal. He has over 15 years of Palestine solidarity organizing experience, both at home and in the occupied territories.
Aaron has travelled to Israel and Palestine on two separate occasions – once to volunteer with the International Solidarity Movement, and on a later trip to do an internship at the International Middle East Media Centre in Beit Sahour. In Montreal, Aaron has dedicated countless hours of volunteer time to organizing demonstrations, workshops, and events about Palestine, mostly with Israeli Apartheid Week, or with the Tadamon collective.
Aaron's work combines a passion for popular education, social justice, and artistic expression. When he isn't working, Aaron is often keeping himself busy as the producer of two of his own podcasts: Changing On The Fly and The Rebel Beat. You can read more of his articles and see more of his work on his website.
Tamara Filyavich – Membership Engagement Coordinator
tamara@ijvcanada.org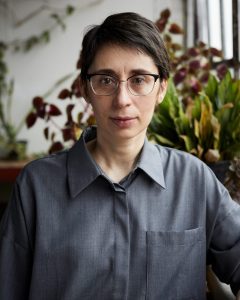 Tamara was born and raised in the city of Yalta in the south of Ukraine. She lived in Israel-Palestine during the first gulf war in the early 90s, before moving to Montreal with her family. That experience had a profound impact on her developing sense of social justice and human rights for all. Over the last 20 years, Tamara has been involved in numerous grassroots struggles: Indigenous solidarity, anti-poverty, opposition to police brutality, prisoner justice as well as BDS campaigning in Montreal.
She worked at CKUT Radio for over a decade, where she actively recruited and trained volunteers in creating social justice-based media and propelling many community reporters onto the local and international scenes. With her support, countless people got involved in fighting for Palestinian human rights, countering antisemitism, as well as racism and exclusion more broadly. She also has a wealth of experience in organizational building and has facilitated needs assessment and campaign development sessions for several community groups in Montreal. Tamara sees her role as helping people to find tools, resources, and encouragement to transform curiosity into dedicated work.
When she is not working to create connections between people, she teaches herbal medicine at the Concordia City Farm school and makes music with several experimental electronic music projects.
Martha Dzhenganin – Administrative Assistant
marthad2@ijvcanada.org
Martha is a fourth year undergraduate psychology student. On campus, they have focused on anti-Zionism and Palestine solidarity work. Martha recognizes the similar root of settler colonialism in Canada and Palestine and emphasizes the need to challenge both systemically. They are committed to centring those who are often ignored by the mainstream discourse in their work. With regard to IJV, this means helping to create a platform for women, LGBT, and Jews of Colour among the membership. In their spare time, Martha enjoys challenging themselves artistically and practicing speaking Russian and Hebrew.