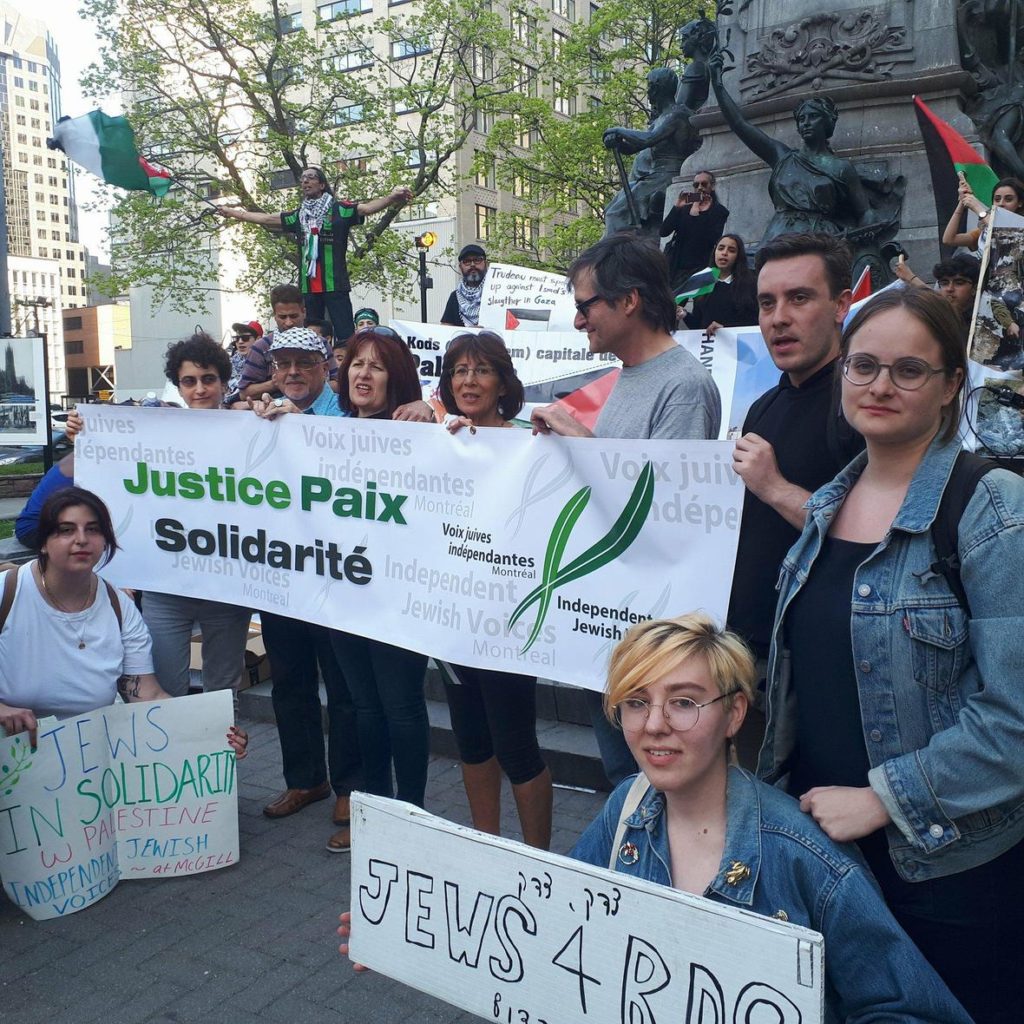 Seventy years have passed since the state of Israel was established in Palestine. As a direct result, hundreds of Palestinian villages were destroyed, thousands were killed and and hundreds of thousands were rendered homeless. For Zionists, 15 May 1948, marks the culmination of ambitions to create a Jewish-majority state; for Palestinians, it marks what came to be known as al-Nakba: the Catastrophe.
Independent Jewish Voices Canada (IJV) is a grassroots organization grounded in Jewish tradition that opposes all forms of racism and advocates for justice and peace for all in Israel-Palestine. Today, IJV stands in solidarity with Palestinians marking and mourning 70 years since the 1948 Nakba.
Palestinians say, "the Nakba continues!" and it is the shameful truth. The Israeli government systematically imprisons Palestinian children, it continues to colonize Palestinian land for Jewish-only settlement in collaboration with the Jewish National Fund, and of course denies Palestinian refugees their right to return.
The ongoing Nakba has perhaps been hardest on Palestinians in Gaza, who live in what is known as the world's largest open-air prison, largely cut off from the outside world and subject to repeated aerial bombing campaigns. We dedicate a special message of solidarity to them, currently mourning the death yesterday and today of more than 60 people and the wounding of over 2000 others by Israeli snipers. The bravery they exhibit in facing the Israeli army speaks to the desperation of their situation, but also of the undying Palestinian will for justice and return to the land they call home.
Let this latest string of massacres be a wake up call to the world. We call on Canadians, and fellow Jewish Canadians in particular, to join us not only in acknowledging and mourning the Nakba, but in doing all that we can to put an end to it.