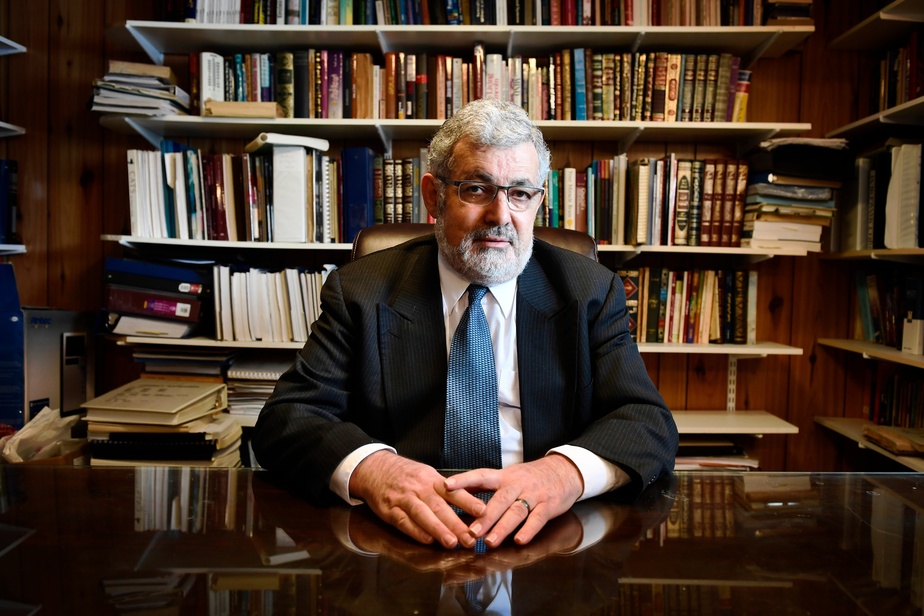 MONTREAL–Independent Jewish Voices Canada (IJV) is outraged by the revocation of Hassan Guillet's candidacy by the Liberal party in the federal riding of Saint Léonard-Saint Michel. The ouster occurred after social media posts by Guillet were made public by right-wing pro-Israel lobby group, B'nai Brith Canada, which deemed the posts to be both anti-Israel and antisemitic.
"Upon examination of the facts, it is evident to us that Guillet is anything but an antisemite," said IJV spokesperson and National Coordinator Corey Balsam. "Synagogues don't invite antisemites to speak about tolerance and fighting hatred," he said. The former imam is well-known for his commitment to interfaith dialogue and to combating hatred and intolerance.
"What is abundantly clear is that Guillet has been targeted on account of his vocal criticism of Israel and its policies. While Mr. Guillet has made a few remarks in the past that can certainly be viewed as crass, jumping to the conclusion that these comments come from a place of anti-Jewish sentiment is going too far. The Liberal party seems to have acted out of fear of negative media attention, rather than an honest appraisal of the facts."
"This is precisely the danger of the International Holocaust Remembrance Alliance (IHRA) definition of antisemitism, recently adopted by the federal government," Balsam said. "For instance, it is by no means antisemitic to say that Israel practises apartheid-like policies against the Palestinians under its control–though that is what B'nai Brith, relying on the IHRA definition, has tried to suggest. Criticizing Israel, even harshly, is not antisemitism."
The IHRA definition is being pushed by pro-Israel lobby groups around the world as a means of silencing and tarnishing the reputations of those who express criticism of Israeli state policies. "Global concern for Palestinian human rights is obviously causing Israel and its supporters a great deal of worry. So, instead of trying to defend Israel's actions–which is just about impossible–they have opted simply to label critics as antisemitic. We need, as a society, to see through this. And quickly."
IJV launched the #noIHRA campaign in June 2019 in response to efforts by pro-Israel lobby groups to have the IHRA definition passed by all levels of government in Canada, in addition to institutions like university administrations, student unions and police forces. The first attempt to adopt the definition by a city council has since failed in Vancouver, thanks in part to IJV's efforts to inform councillors about the dangers it poses to legitimate political speech.
For further information about IJV's #noIHRA campaign, including our full report critiquing the definition, go to www.noihra.ca.
For media inquiries, contact: Corey Balsam, National Coordinator, corey@ijvcanada.org, 514-437-2940.