On October 16-17, the Centre for Israel and Jewish Affairs (CIJA) and Canada's Jewish Federations are putting on a conference in Ottawa called Antisemitism: Face It, Fight It, co-sponsored by the Jewish National Fund (JNF) Canada. While the gathering is framed as an attempt to fight antisemitism, the sponsors and the speakers slated for the conference give us reason to believe that there is another agenda in play here. In a recent article in the National Post, Shimon Fogel, the CEO of CIJA, revealed the purpose of the conference, declaring that "We want to hear leadership in the political sector declare that anti-Zionism equals antisemitism."
Independent Jewish Voices strongly objects to this premise and has written to all members of Parliament to express our deep concerns about this attempt to conflate a political view that opposes Israeli domination over Palestinians with Jew-hatred. As Palestinian human rights defender Omar Barghouti recently put it, "There's nothing Jewish about Israeli crimes, and there's nothing anti-Jewish about opposing them."
IJV is also appalled by many of the conference speakers, several of whom, or whose organizations, peddle in Islamophobia, anti-Palestinian racism and even antisemitism. These speakers represent some of the most chauvinistic figures in international Jewish politics. There are no recognized scholars of antisemitism among them. Many are associated with movements that support Israeli apartheid and regularly accuse those advocating for Palestinian human rights of antisemitism.
See below IJV's letter to MPs as well as details on six of the speakers and one sponsor of the conference, providing information on their publicly stated views and actions that call into question the conference's legitimacy. They will appear alongside Attorney General Arif Virani, Bloc leader Yves-Francois Blanchet, Opposition Leader Pierre Poilievre, and the Israeli Ambassador Designate Iddo Moed, among others. MPs have been invited to attend portions of the conference on Parliament Hill.
Open letter from Independent Jewish Voices about CIJA's fraudulent conference on antisemitism
Dear Members of Parliament.
The Centre for Israel and Jewish Affairs (CIJA) and Canada's Jewish Federations are putting on a conference in Ottawa called Antisemitism: Face It, Fight It, co-sponsored by the Jewish National Fund (JNF) Canada. While the gathering is framed as an attempt to fight antisemitism, the sponsors and the speakers slated for the conference give us reason to believe that there is another agenda in play here.
In a recent article in the National Post, Shimon Fogel, the CEO of CIJA, revealed the purpose of the conference, declaring that "We want to hear leadership in the political sector declare that anti-Zionism equals antisemitism." Arsen Ostrovsky, a featured conference speaker and notorious anti-Palestinian ideologue, reinforces Fogel's message, proclaiming that "There can be no equivocation: anti-Zionism is antisemitism."
It is essential to point out that Zionism is a political doctrine, calling for the creation and maintenance of a Jewish state, one which privileges the rights of Jews over non-Jews, in historic Palestine. Conflating opposition to Zionism with antisemitism, hatred of Jews, is wrong. An increasing number of Jews and others reject Zionism on ethical grounds. They cannot be dismissed as antisemites. Furthermore, Palestinians have every right to oppose Zionism because it provides the ideological basis for their oppression.
The conflation of anti-Zionism with antisemitism by Fogel and Ostrovsky calls into question the professed purpose of this conference. In recent years, Israel's oppression of its Palestinian citizens as well as of Palestinians living under its control in the occupied West Bank and Gaza Strip has generated a rising chorus of international condemnation, along with demands for change. Rather than responding to these concerns by changing its behaviour, Israel and its supporters have chosen to mount an international campaign to label its critics "antisemitic." 
This conference is part of that campaign.
Speakers and sponsors of the conference represent some of the most chauvinistic Jewish organizations and individuals in the world. None of them is a recognized authority on antisemitism. Several are associated with movements that openly support Israeli apartheid and regularly attack those who advocate for Palestinian human rights. The politics embraced by many of these speakers are antithetical to Jewish social justice values and are not shared by many Canadian Jews.
It is especially telling that one of the core sponsors of this conference is the Jewish National Fund (JNF), an anti-Palestinian, settler-colonial organization that supports the growth of illegal Israeli settlement and actively contributes to Palestinian dispossession. It controls 13% of Israel's land, which it reserves for the exclusive benefit of Jews, despite the fact that non-Jews comprise 25% of Israel's population.
There is every reason to be concerned about the rise of Jew hatred and other manifestations of racism in the world today. All of them must be forcefully opposed. But we cannot allow efforts to combat these social scourges to be hijacked by those whose purpose is to justify and defend the racist policies of the state of Israel, which international, Israeli and Palestinian human rights organizations all now characterize as manifestations of apartheid.
The sponsors and speakers at this conference may attempt to exploit the country's shock and outrage over the standing ovation given in Parliament for a former member of a Nazi organization. You may be asked to demonstrate your contrition by embracing the position that opposition to Zionism constitutes a form of antisemitism. But this insult to the memory of the Jews, Poles and other victims of this Nazi organization cannot be rectified by supporting or participating in a conference which justifies oppression elsewhere.
Sincerely,
Independent Jewish Voices Canada
Meet some of the speakers and the conference sponsor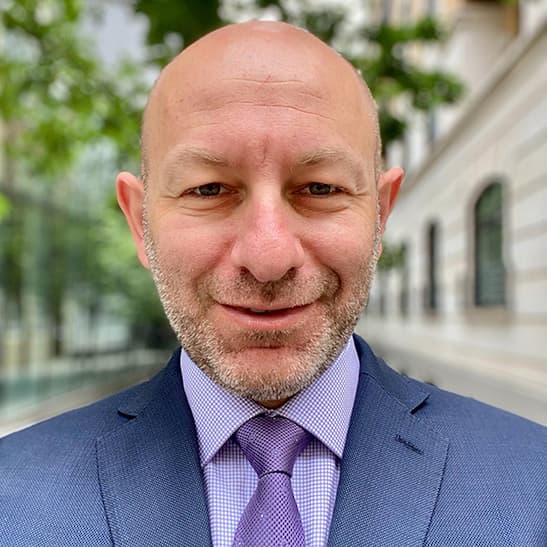 Arsen Ostrovsky – speaker
Kasim Hafeez, Christians United for Israel (CUFI) – speaker
Gil Troy – speaker
Shai DeLuca – speaker
Emily Schrader – speaker
Mike Fegelman, Executive Director of Honest Reporting Canada (HRC) – speaker
Jewish National Fund Canada – sponsor